Whew, it's been a while since I posted here. Just going to throw up all the projects from the last term in batches again.
Character Design
Anthropomorphism
For muzzle design, learning about how in animation, the mouth is often pulled back up to create a cheek and relation to the eye for more expressive faces, contrary to the lack of such in most real life muzzled creatures.
For beak design, learning to maintain the rigidity of the beak, yet also being able to pull back for a pseudo-cheek or show teeth only as emphasis on particular moments.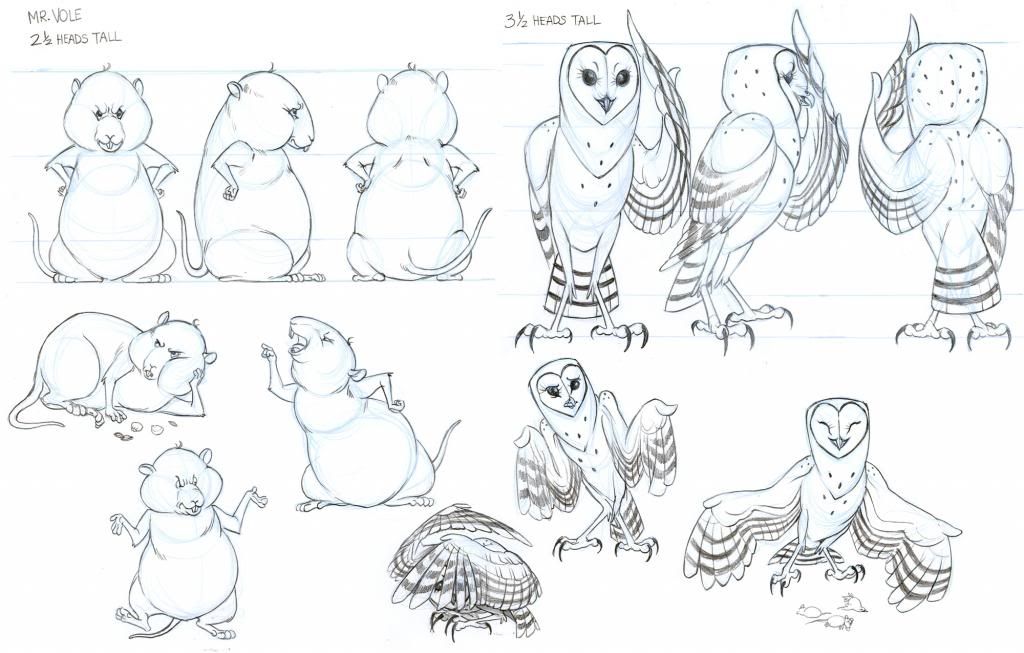 Also was suggested to show eye white for the owl for more emotive expressions/ relation.
Theme Design
I chose Victorian setting for my characters. I ran into some trouble when it came to the storyboard section using them, but it was a lesson well-learned!
rough concepts (two per title)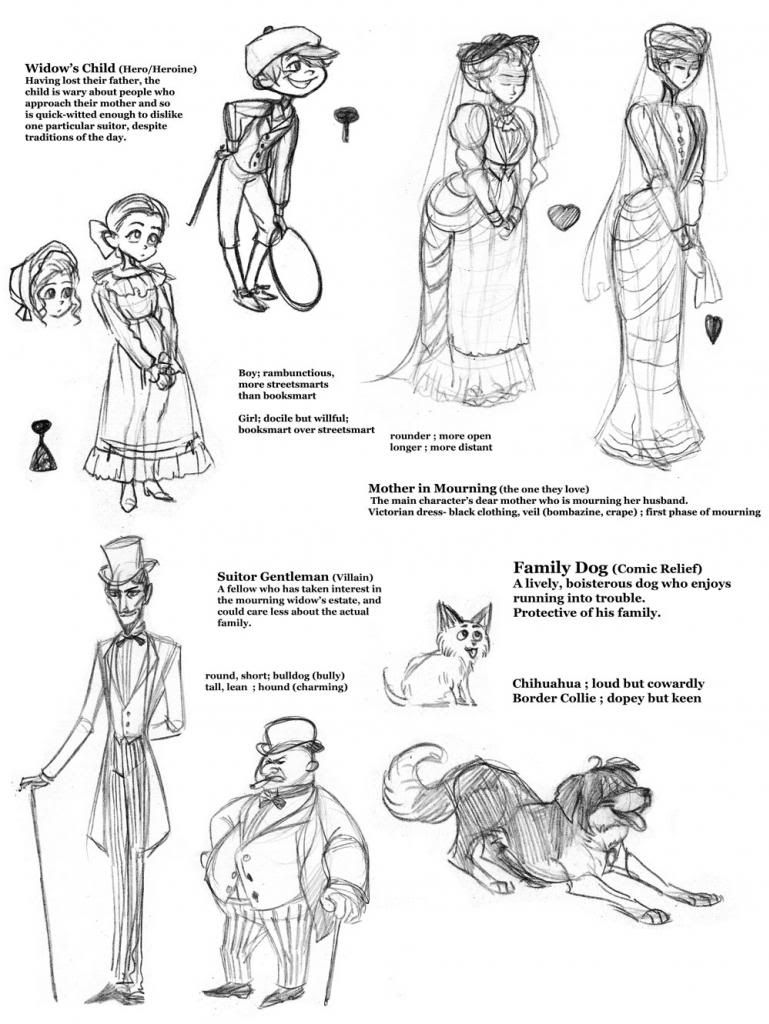 Final concepts and layout drawing! I'm not sure if anyone recognized it, but for the layout setting I meant to base the composition off of '
A Special Pleader
' by Charles Burton Barber.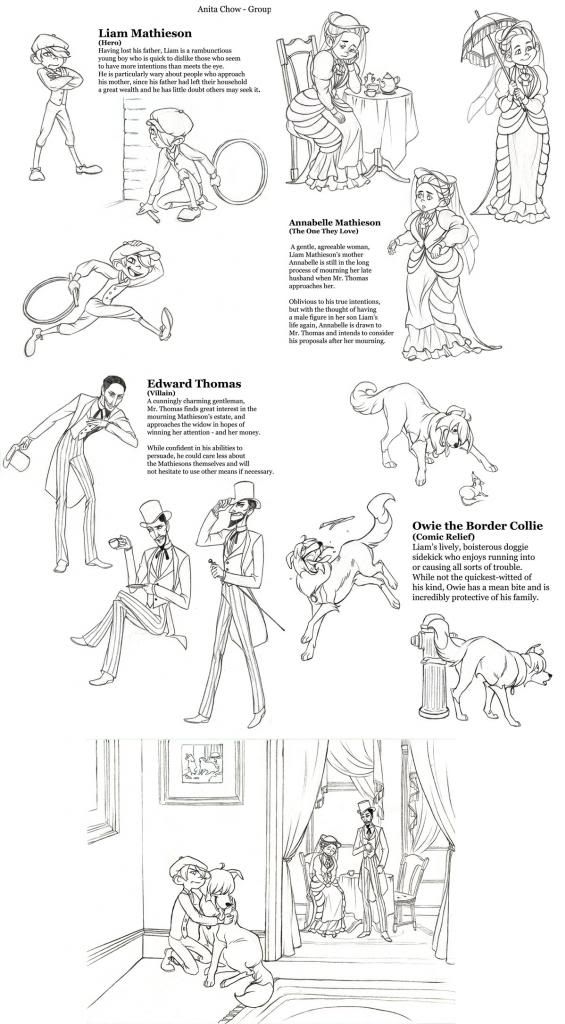 Can still see how off my grid lines are, oops.
Performance
Drawing a character in sequence, more like animation keyframes than storyboard.

Animation
Lip-syncing
Hello star shine!
Full body acting, concerning visual movement accents on certain audio parts
Audio clip from Monty Python and the Holy Grail.
Muzzle sync. The professor helped me lots on the cutting (on the action), where the cat turns around. He pointed out to keep the character within the same 'area' of the screen in both shots around the cut, so their placement is not as disrupting to the eye.
Audio clip from The Man in the Iron Mask.
Last animation of the school year was the beak sync! I wanted to do more on this, but time (and paper) was running out. I've yet to try digital animation to this point, more out of aversion to the line quality, so I hope I'll be able to during the summer.
Audio clip from Willy Wonka and the Chocolate Factory
Next posts for digitools, painting, layout and storyboard...