Dumping all of this class' assignments in one post
Thurman is a good teacher. And I must say I was expecting to do worse in this class, but I'm getting consistent B's (in Sheridan's marking scheme) even though I personally think I haven't improved as much as the others; I haven't attended any extra life sessions either...
I really need to work on my gesture and volume, and a lot of other things. It always did feel like a test every session; so frustrating for me!
Life Drawing
12 minute 4-figure exercise (sep)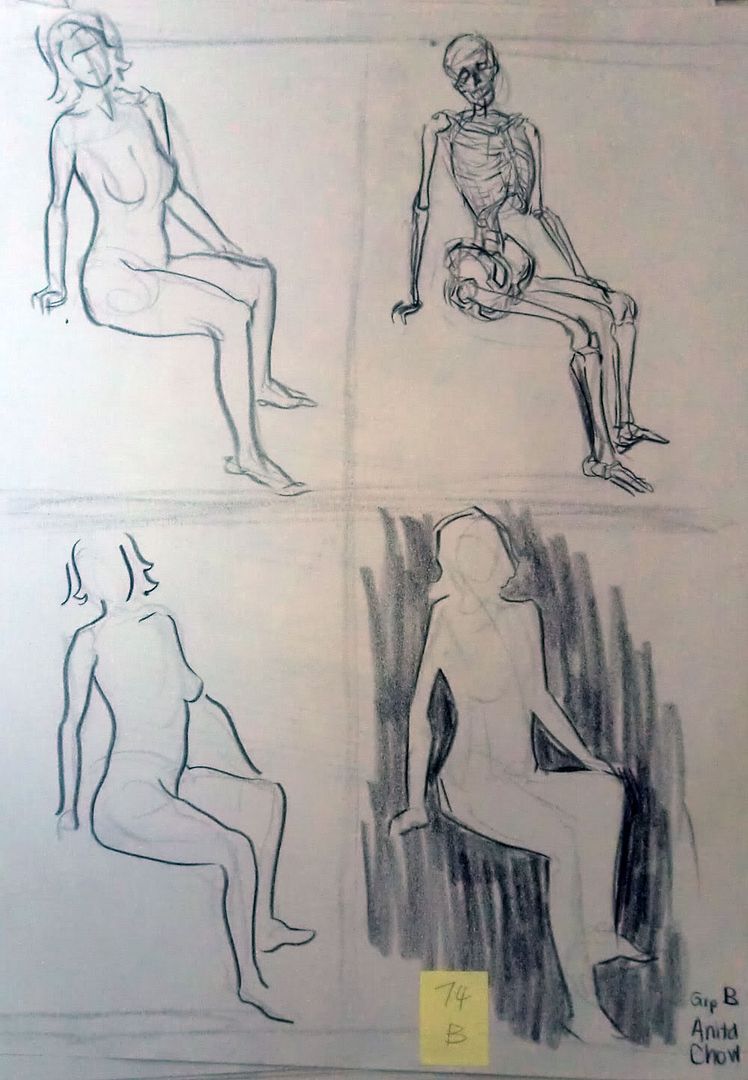 Portfolio 1 (sep-Nov)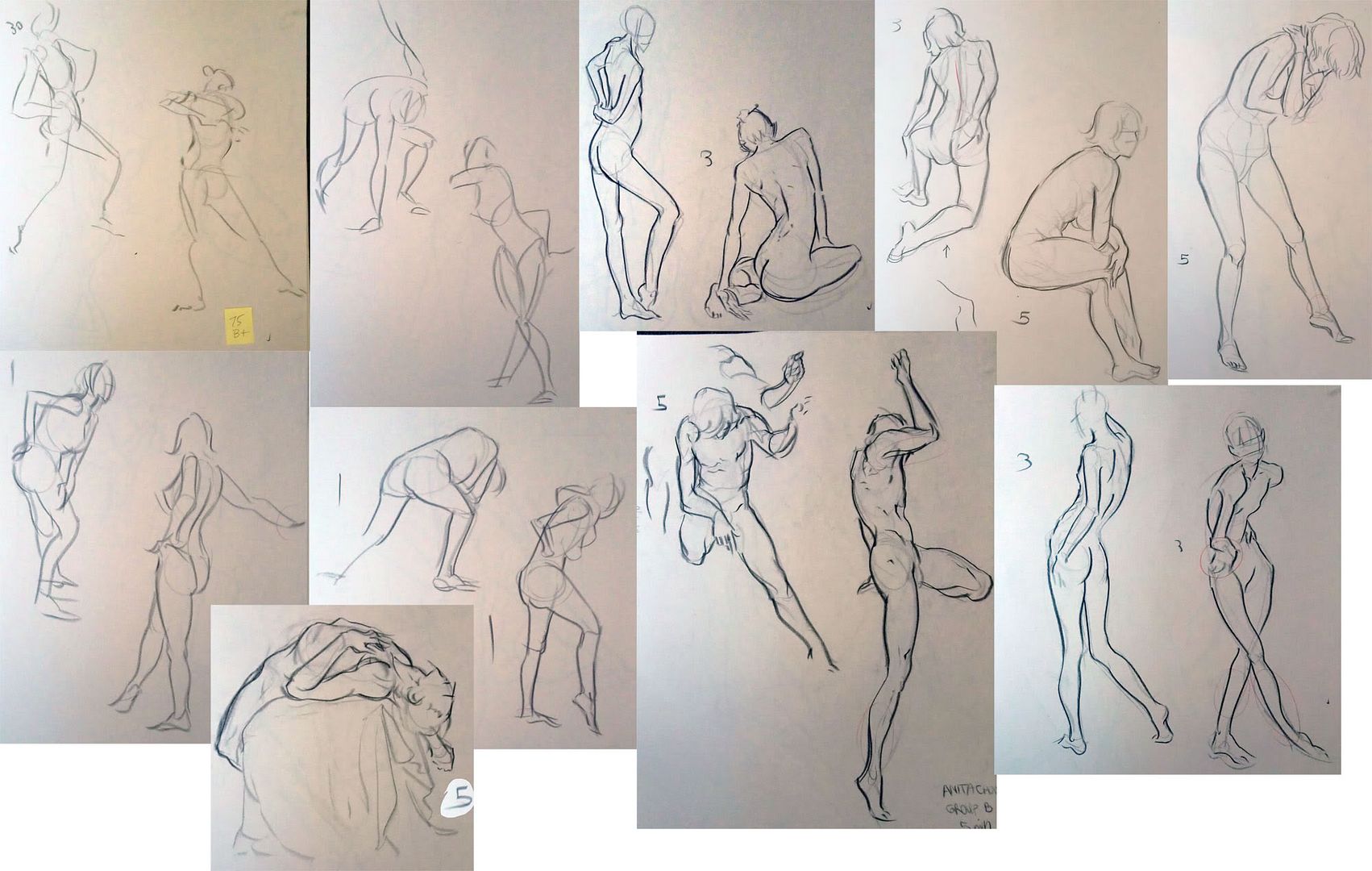 Portfolio 2 (Nov-Dec)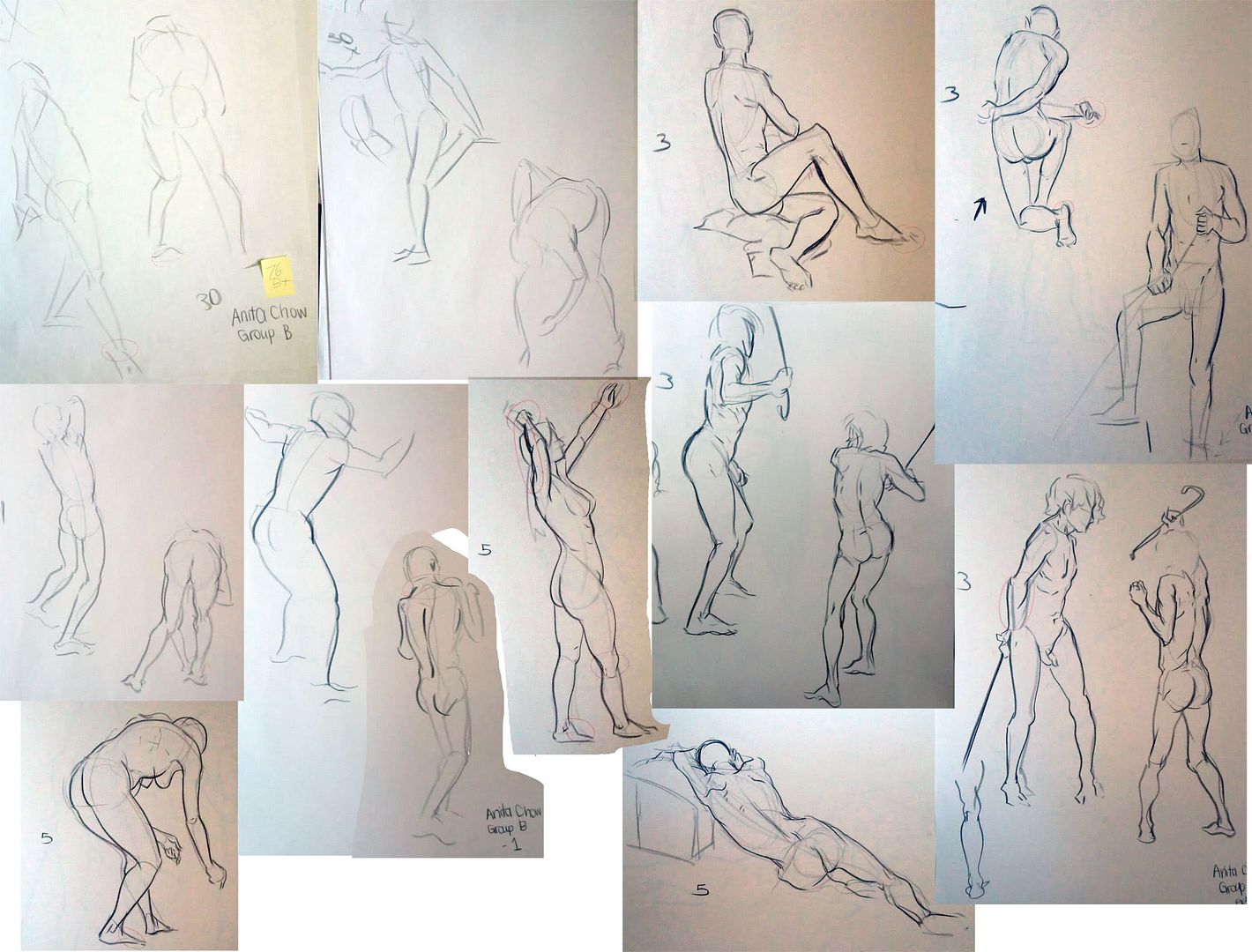 Royal Winter Fair animal drawings (Nov. 10)
Probably by far my favourite part part of this class. I love drawing animals!
It was tougher than I expected, but I find it easier to see them in gesture/structure than humans.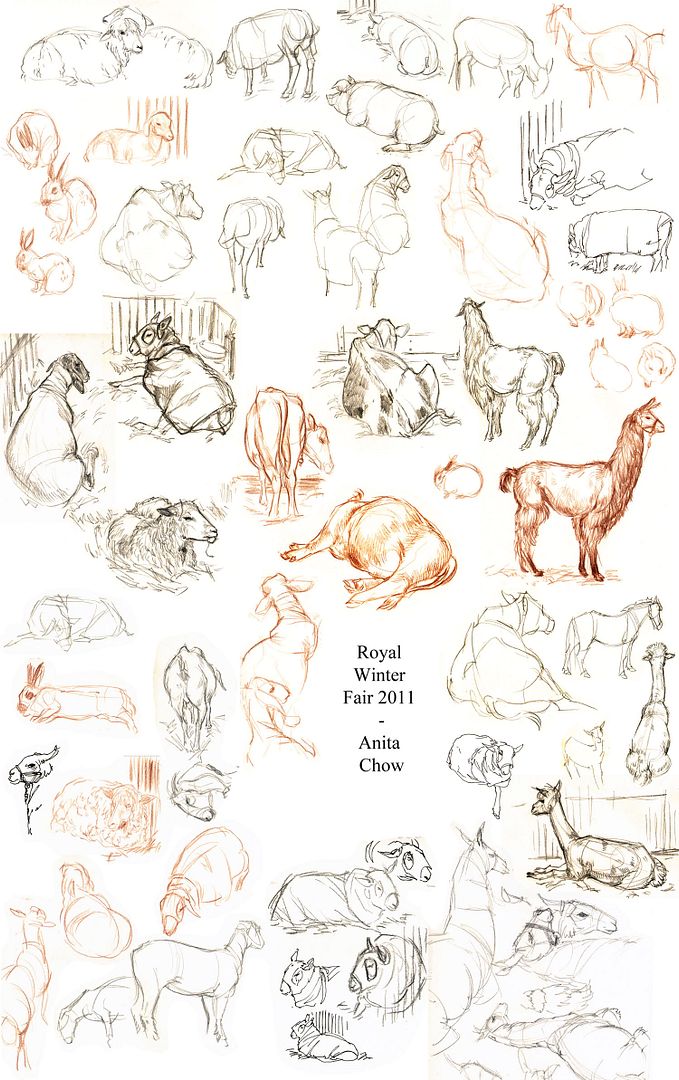 Bone drawings
(Shamefully I powered through these in 9-12 hours...
and thus was more than frazzled when it came time to research and explain the parts. /terrible student)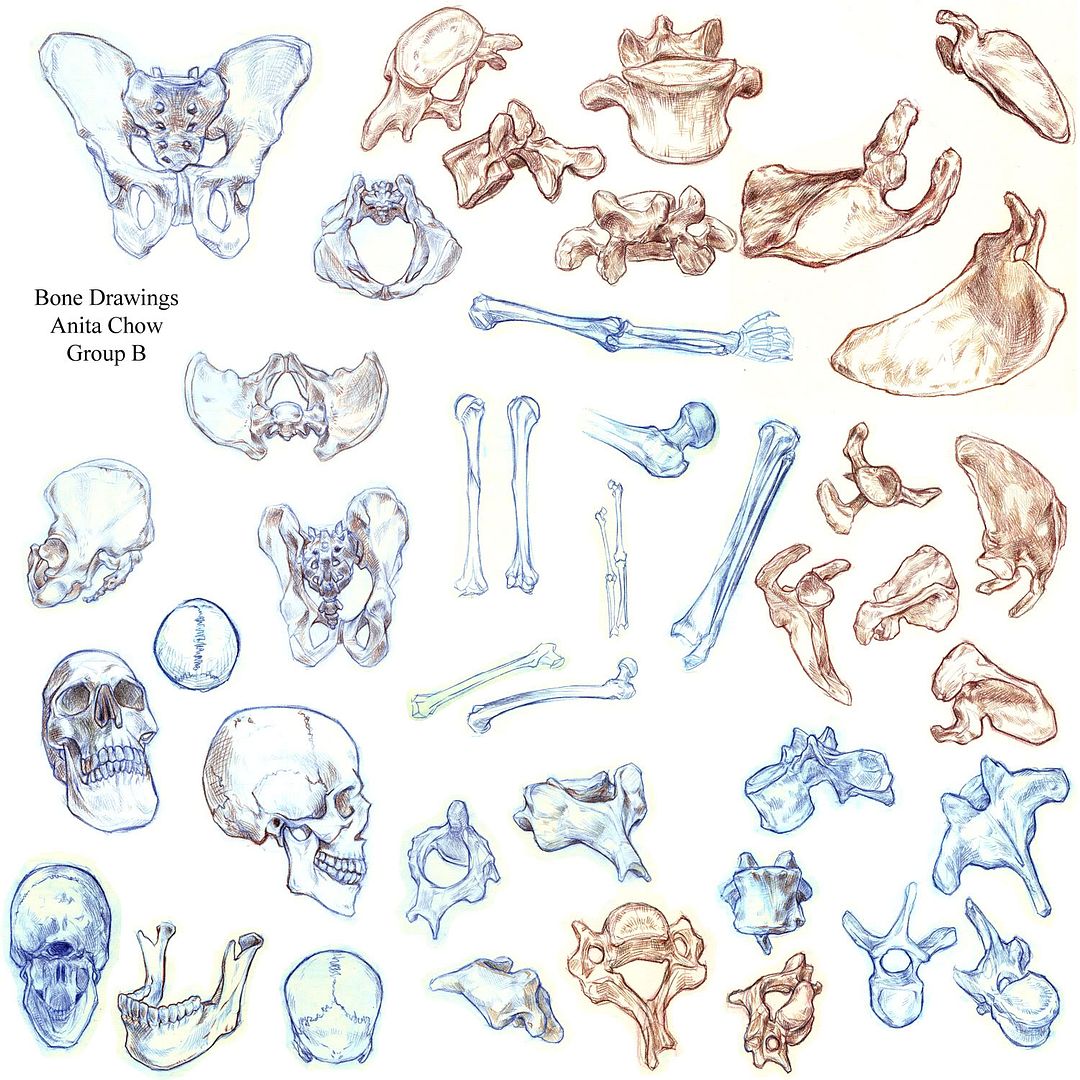 Hands & Feet (reposting here too)