Last Friday we presented some of the individual work we've each done for our group film!
I left out my character drawings and member caricatures from the pitch package from my presentation because it felt redundant... I should've included them in the end for marks, though.
Our group film also has its own blogspot (think it's okay to share):
http://redalertshortfilm.blogspot.ca
The inspirations I used...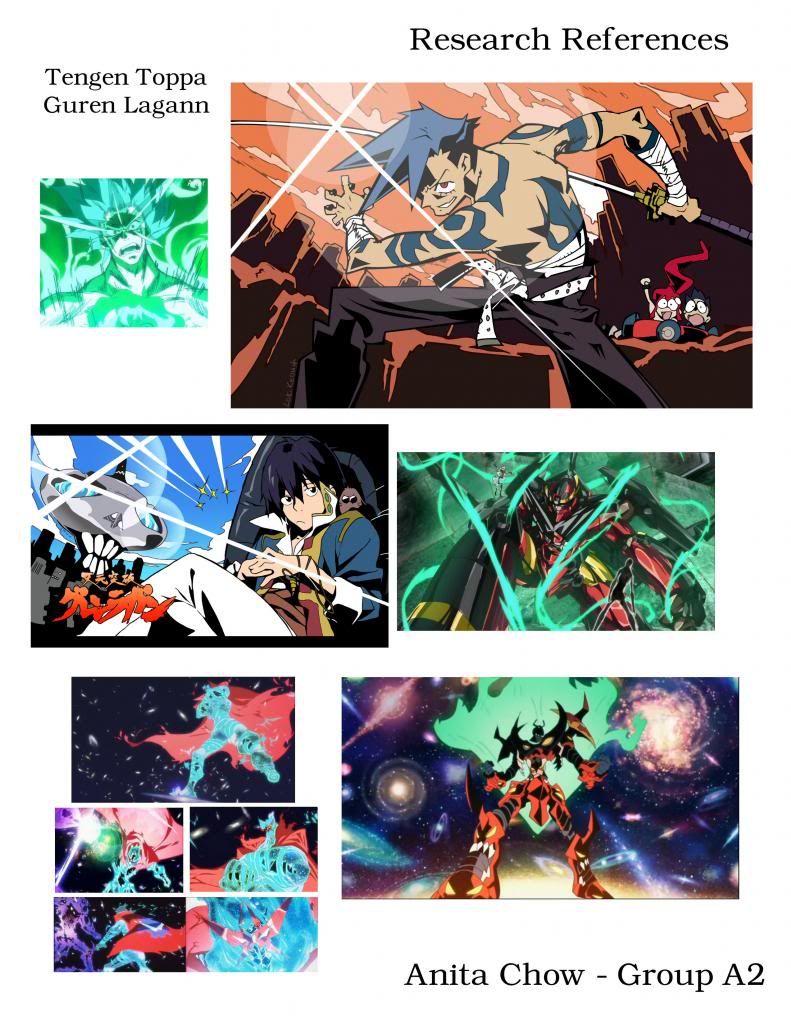 Panty and Stocking for the backgrounds, colours, line quality...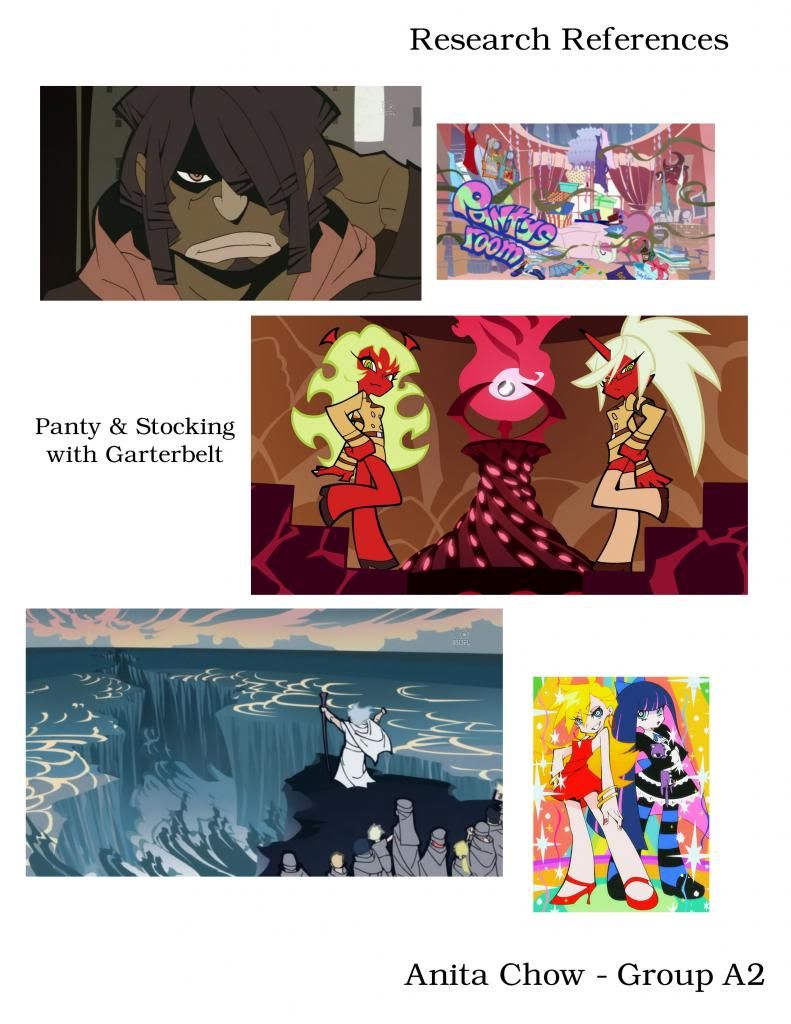 Same for Kim Possible and Danny Phantom (textured backgrounds, fluid animation)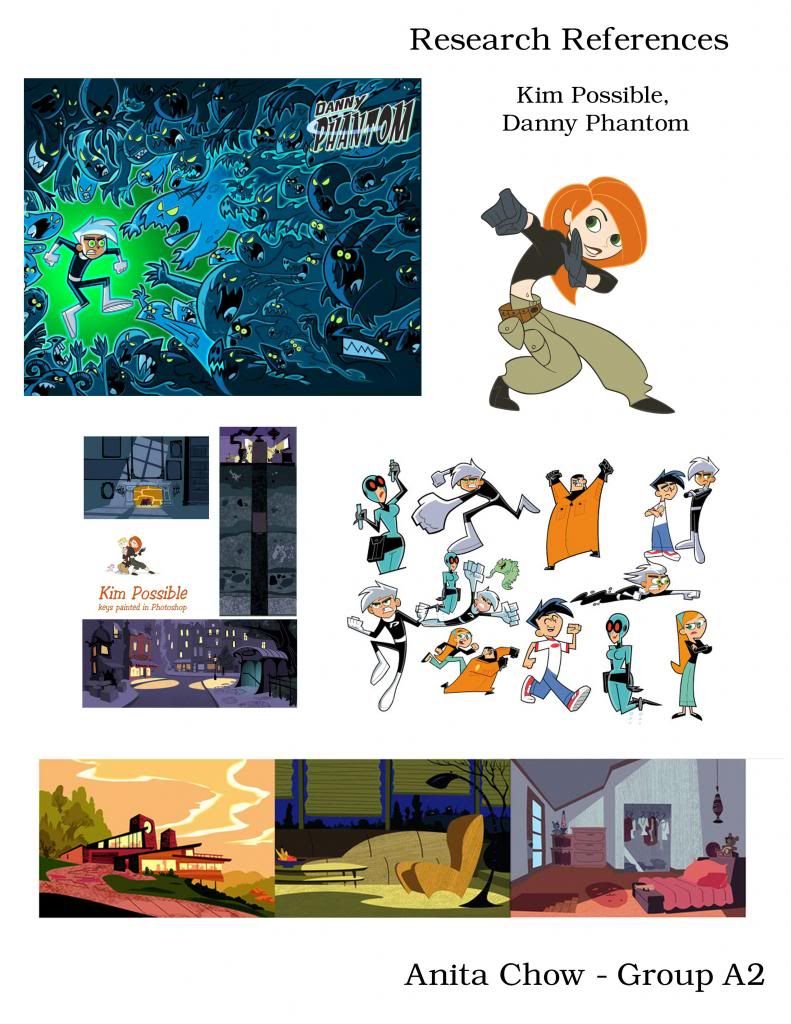 Background inspiration (grainy line quality, flattened but believable perspective, gradiented lights of Ken Dart & Steven Sugar- introduced to us by one of our awesome production managers Rebecca! )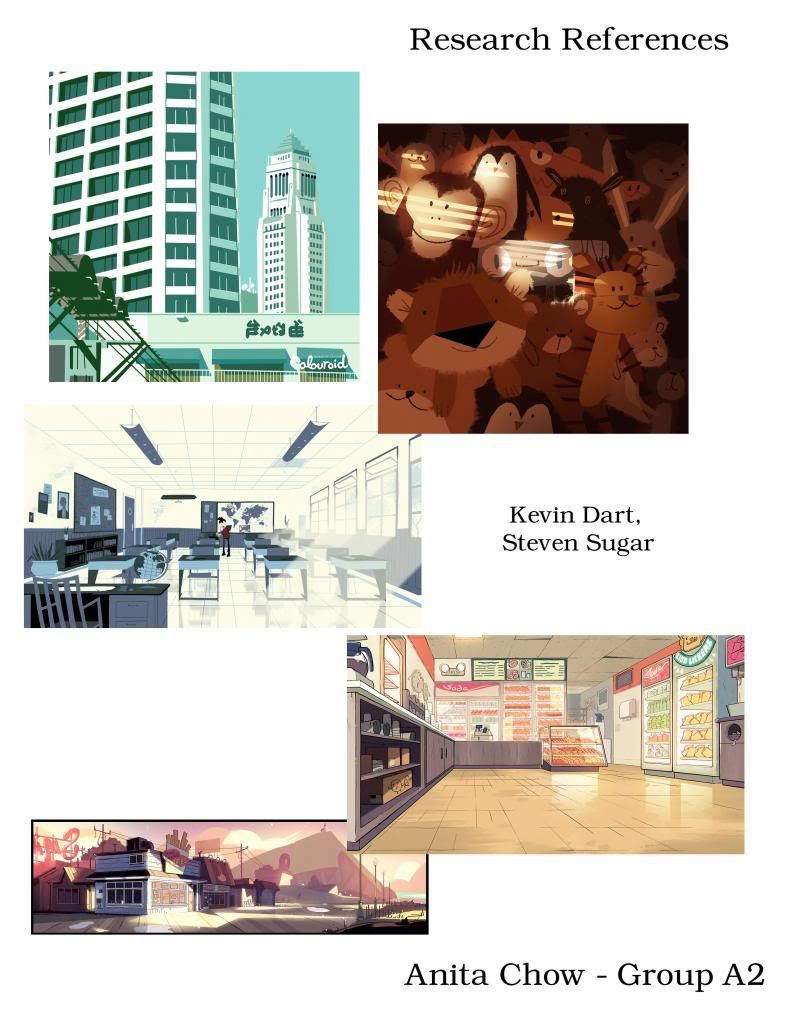 These had a lot less to do with the overall 80-90's feel of the room and characters we were going for, but these were some of the references for my older designs of the protagonist after using the base from Julien. (Daft Punk, motorcycles, astronauts...)
Comic book/superheroes and anime explosions for the special effects! (Black Canary, Danny Phantom, Banshee, gurren lagann, kill la kill... etc.)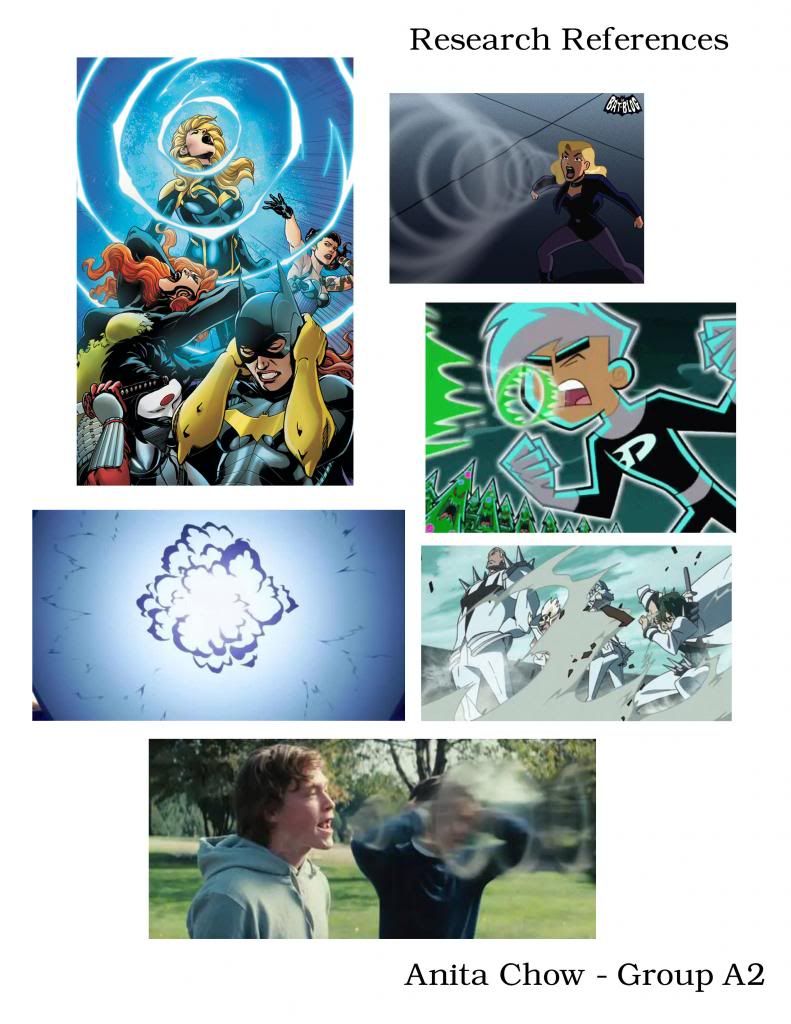 Didn't put up all the references to present that I used since my art output is already significantly less...
Scene mockup - took inspiration from PSG and Kevin Dart/Steven Sugar for coloured lines, gradients.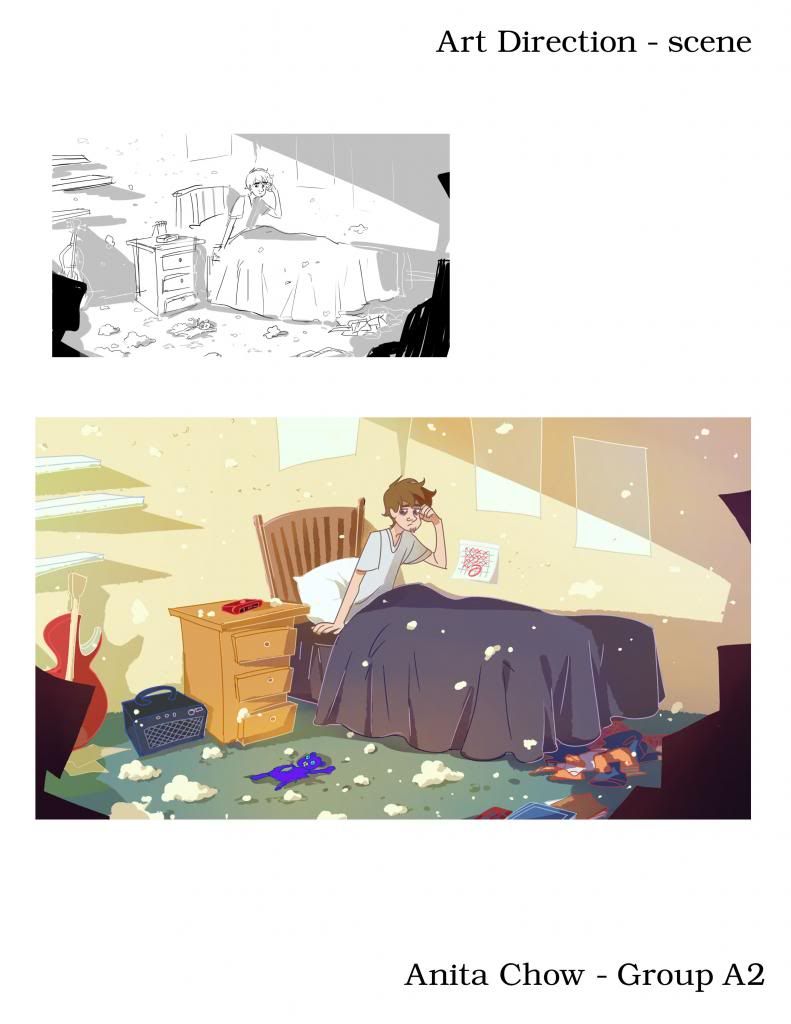 Grainy lines, horror film Nightbear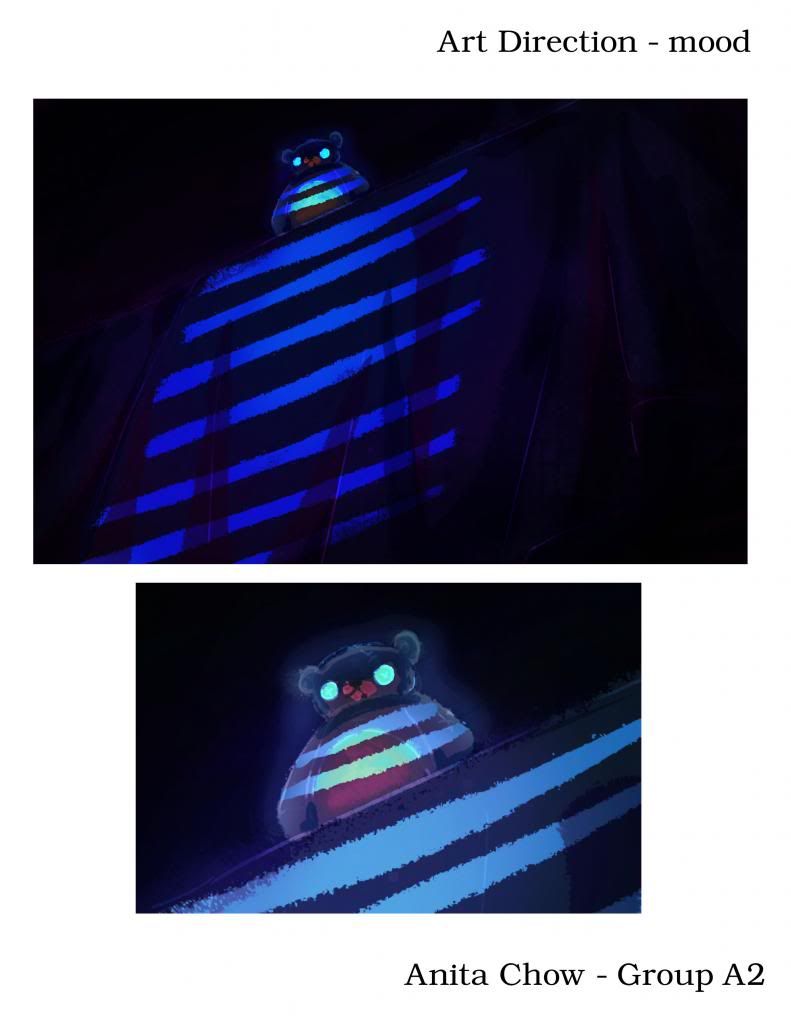 Pixel I did of Red Alert, abandoned poster prompt and threw on colours on an in-class sketch.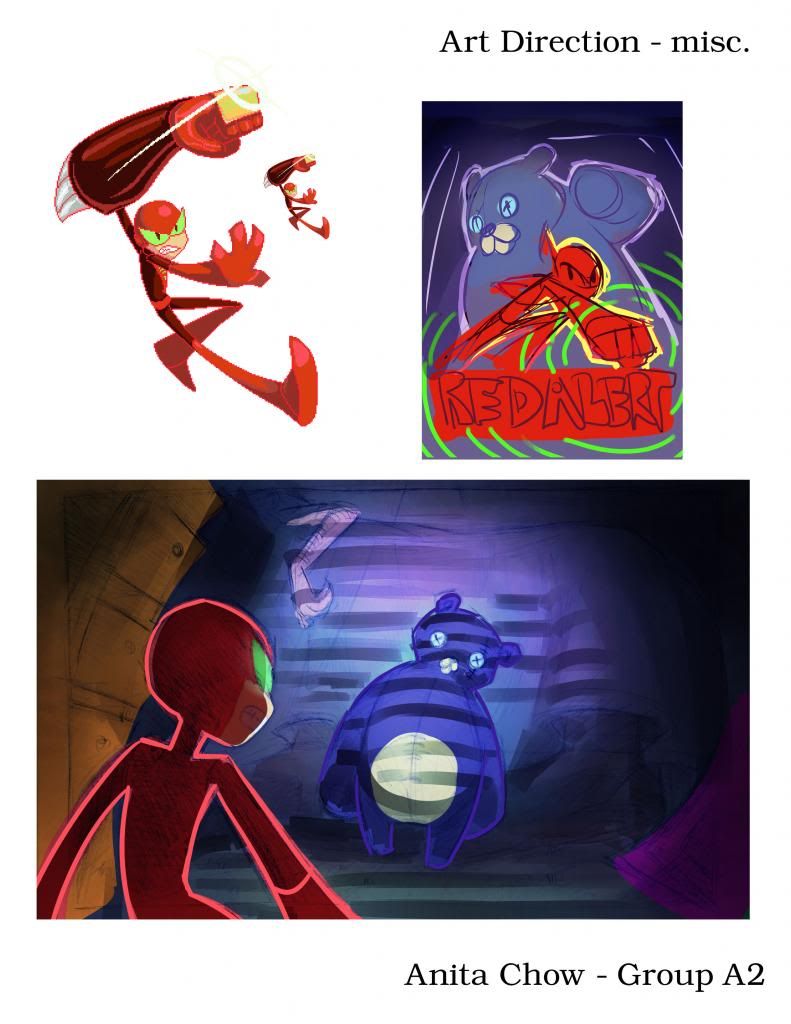 The really old stuff!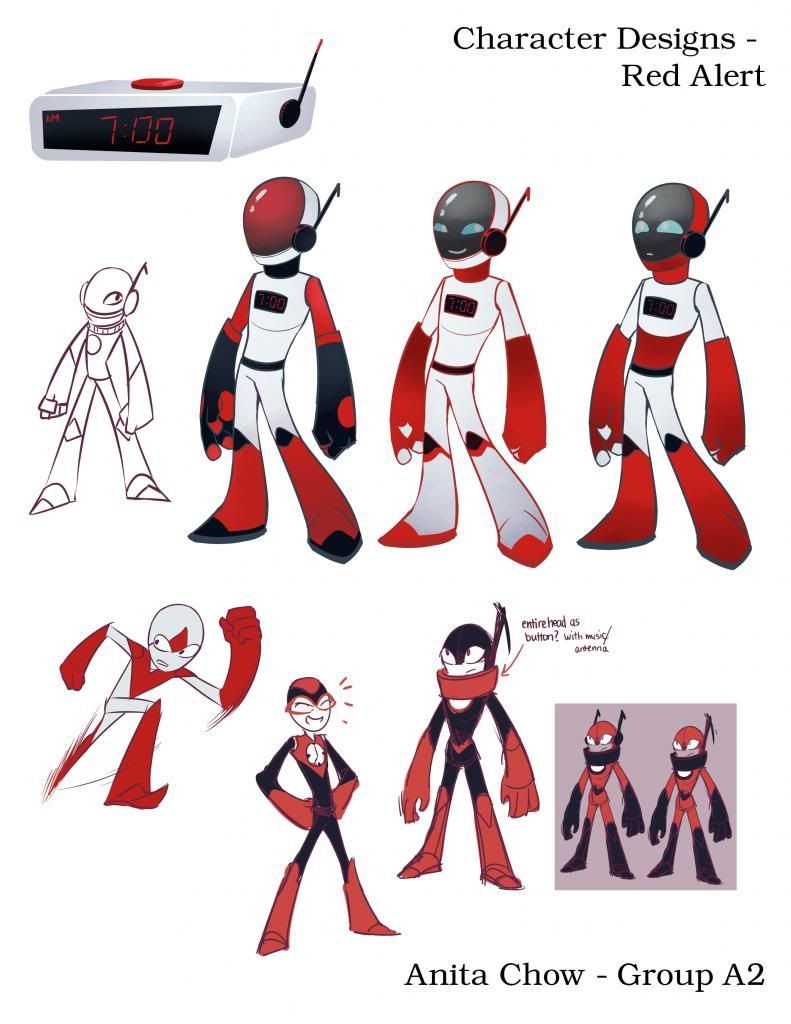 Originally I had more scrappy red alerts and also the idea that nightbear could be super adorable (babylike proportions with small face, big forehead, innocent colours) and still be creepy.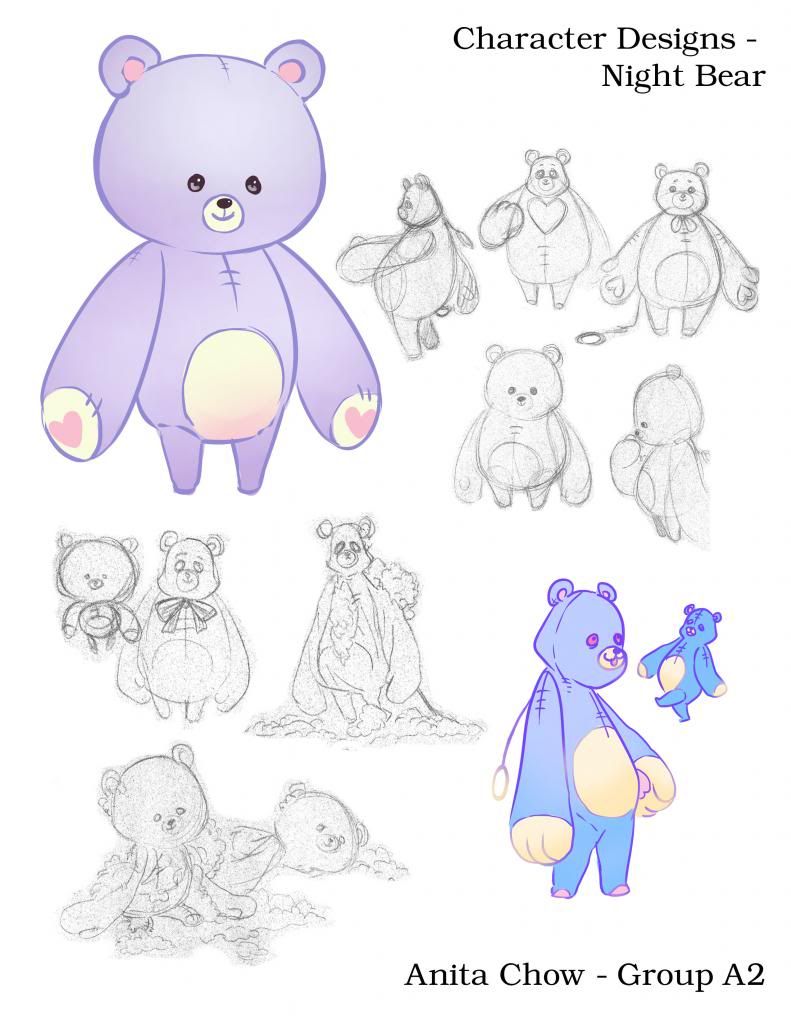 Old gunky props for our pitch package using lineless/coloured lines, and small takes at the new grainy line style at bottom left. I kept forgetting about the time period so I drew most of these as the usual modern day trinkets. They're pretty boring and now unnecessary as a result!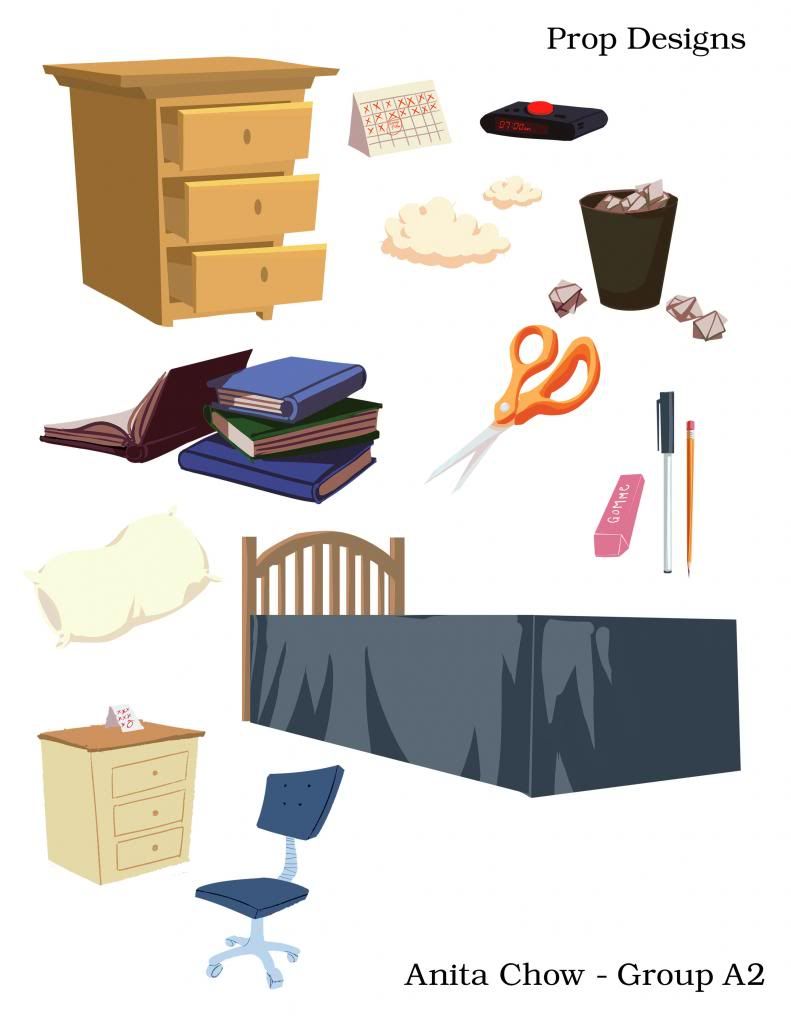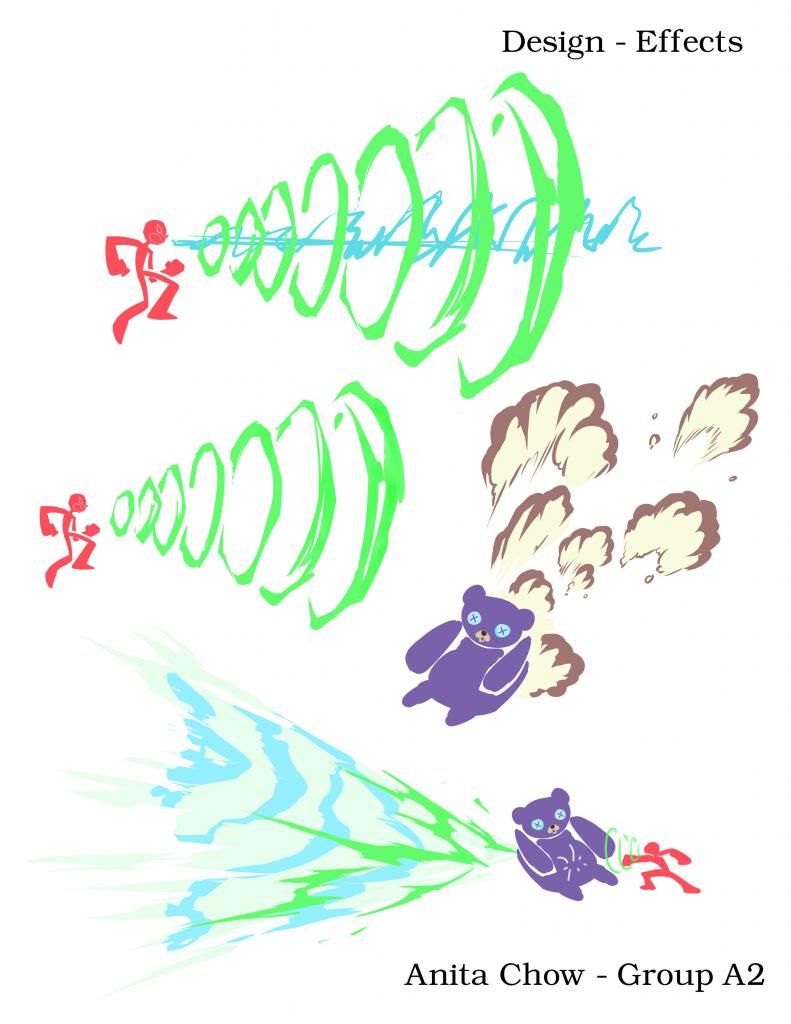 I signed up for special effects for our design pack, so I was trying my hand at these really quickly... yikes! This is going to take a lot of learning...

caricatures of our awesome group members to finish off this post. :) Half of them the others drew and I toned them to be unified.